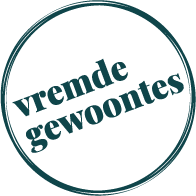 Wenskaart 'Merry Christ-Mouse' van Greg van Staey
Geef dit unieke artistieke kaartje met kerstmis cadeau aan familie of vrienden. Gemaakt door Greg van Staey, een jonge kunstenaar uit Berchem. De boodschap voor bewustwording van ecologische thema's zit als rode draad doorheen zijn werken. Met zijn wenskaartjes en zijn kunst wil hij rechtstreeks of onrechtstreeks bijdragen om stil te staan bij thema's als milieu en klimaat.
De kaartjes werden gedrukt op stevig papier en is van ecologisch verantwoorde herkomst.
Een enveloppe is niet inclusief, maar kan je apart bijkopen op onze site.