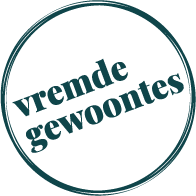 Werfzeep – Schoonmaakzeep 100gr (gaat uit gamma)
Werfzeep – Schoonmaakzeep 100gr (gaat uit gamma)
Bio – Handmade – Palm oil free – Cruelty free and vegan – zero plastic
Uitverkocht
Bericht wanneer opnieuw op voorraad?
Met deze zeep kun je praktisch alle huishoudelijke klussen doen. Voor de afwas kun je een sopje kloppen of een stukje zeep afsnijden en in het afwaswater oplossen. Of ook een favoriete en meest effectieve manier, de schuurspons of afwasborstel over de zeep wrijven en hiermee schoonmaken. Dit werkt ook bij vieze pannen!
Een schoonmaaksopje maak je op dezelfde manier en deze zeep is ook geschikt als basis voor wasmiddel.
Zo heb je aan één stuk zeep voor verschillende schoonmaakklussen genoeg. En zo heb je niet alleen een biologisch afbreekbaar middel maar is het ook van geheel biologische oorsprong, zonder palmolie
Deze zeep heeft, anders dan de douchezepen, een meer traditionele olie-base verhouding. Het is nog steeds mild genoeg om na de afwas je handen zacht achter te laten maar het is toch meer gericht op schone glazen dan op verzorging en hydratatie van de huid.