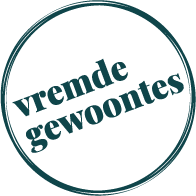 Zondag 17 december: Kerstmarkt Vremde van 14u tot 18u!!
We werken als afhaalpunt in Vremde op woensdag en donderdag, levering op zondag in Vremde / Boechout.

Graag een levering buiten Vremde/Boechout? Mail ons voor de voorwaarde naar mieke@vremdegewoontes.be

Bekijk hier onze werking, promoties en artikelen in snelverkoop.
Welkom bij "Vremde Gewoontes"!
De eerste E-commerce zaak in Vremde (Boechout) & omstreken waar je terecht kan voor een uitgebreid gamma van alledaagse, duurzame voedings- en niet voedingsproducten én een uitgebreid aantal lokale producten.
Het is misschien een ietwat 'vreemd concept'; we verkopen van thuis uit en werken met vaste ophaalmomenten, maar laat het misschien 'een gewoonte' worden om met deze mooie producten een kleine bijdrage te leveren aan een duurzaam leven, het is van zo'n onschatbare waarde!
Bestellen en afhalen
| | |
| --- | --- |
| Afhalen op... | Bestel dan voor... |
| Woensdag vanaf 8u | Dinsdag tot 20u |
| Woensdag vanaf 13u | Woensdag tot 11u |
| Zaterdag vanaf 9u | Vrijdag tot 20u |
| Zaterdag vanaf 13u | Zaterdag tot 11u |
Thuislevering
Wil je graag een bestelling laten leveren in Boechout of Vremde? Dat kan!
Plaats jouw bestelling voor zaterdag 14u,
dan leveren wij op zondag tussen 10u en 12u. 
Krijg je onze nieuwsbrief al?
Ontvang je graag informatie over nieuwe producten, nieuwe leveranciers of leuke weetjes en tips als eerste in jouw mailbox?
Schrijf je dan in voor onze nieuwsbrief!