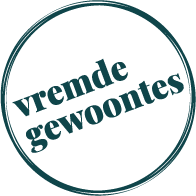 Bestellen en afhalen
| | |
| --- | --- |
| Afhalen op... | Bestel dan voor... |
| Woensdag vanaf 8u | Dinsdag tot 20u |
| Woensdag vanaf 13u | Woensdag tot 11u |
| Zaterdag vanaf 9u | Vrijdag tot 20u |
| Zaterdag vanaf 13u | Zaterdag tot 11u |
Thuislevering
Wil je graag een bestelling laten leveren in Boechout of Vremde? Dat kan!
Plaats jouw bestelling voor zaterdag 14u,
dan leveren wij op zondag tussen 10u en 12u. 
Krijg je onze nieuwsbrief al?
Ontvang je graag informatie over nieuwe producten, nieuwe leveranciers of leuke weetjes en tips als eerste in jouw mailbox?
Schrijf je dan in voor onze nieuwsbrief!