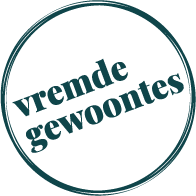 Conditionerbar Savonke_Jasmijn
Conditionerbar Savonke_Jasmijn
Handgemaakte, zero-waste, natuurlijke, vegan conditionbar gemaakt door onze lokale leverancier Savonke uit Antwerpen.
Slechts 3 resterend op voorraad
Deze conditioner bestaat uit allemaal natuurlijke, vegan en biologisch afbreekbare ingrediënten. Het bevat geen conserveermiddelen, siliconen, parabenen of artificiële kleuren. De shampoo werd niet getest op dieren.
Elke bar weegt +/- 45 gram.
Conditionerbars zijn milieuvriendelijker en op termijn goedkoper dan traditionele shampoo's.
Kokosolie is het magische ingrediënt voor alle haarbehandelingen. Het hydrateert beter dan wat dan ook en maakt je haar lekker zacht. Dankzij deze duurzame kokosbar gaat jouw haar glanzen!
Hoe gebruik je het?
• Gebruik de conditioner op nat haar, meteen nadat je jouw haar gewassen hebt. Knijp overtollig water uit je haar.
• Wrijf de conditioner bar meteen op je haar of tussen je handen. Verspreid de conditioner over je haar.
• Laat 1 à 2 minuten intrekken.
• Spoel goed uit.
• Bewaar de conditioner bar op een droge plaats.