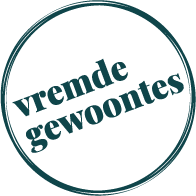 Geschenkmand Vremde Gewoontes Groot
Geschenkmand Vremde Gewoontes Groot
Een uitgebreide geschenkmand met diverse lokale producten.
Wil je ook graag een kaartje toevoegen bij de geschenkmand, bekijk dan zeker onze leuke kaartjes van Hello August of Greg van Staey onder de postkaarten.
Lees hier meer info over onze lokale leverancier.
Deze geschenkmand bestaat uit een mengeling van een 10-tal lokale producten die Vremde Gewoontes voor u heeft uitgezocht.  Dit is een ideaal geschenk voor diverse gelegenheden zoals een verjaardag, pensioen, familiefeest of een gezellig bezoek bij vrienden.
Inhoud: Granola I just Love Breakfast – Advokaat Den Gouden Haan – Bonbons Den Gouden Haan – Koekjes – Muesli 't Karwei – Confituur 't Karwei – Appelsap De 3 Wilgen- Choco Den Gouden Haan – Honing 50g Amielo – Lokaal Bier Godisvremd
OPGELET: De producten die op de foto zichtbaar zijn, kunnen wijzigen tijdens de opmaak van de manden. We proberen namelijk ons hele assortiment in de manden te gebruiken.
Extra informatie
| | |
| --- | --- |
| Informatie over allergenen | Kan sporen bevatten van noten, pinda's, ei en gluten. |