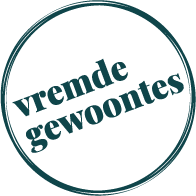 Menstruatie cupmaat M (21 ml) : Geschikt voor normale bloedingen. Afmeting zonder gripje 49 x 41 mm.
Slechts 1 resterend op voorraad
De menstruatiecup is een prachtig alternatief voor tampons of maandverband – het kan maandelijks en tot 10 jaar worden hergebruikt, wat je op de lange termijn veel geld bespaart! Menstruatiecups zijn goedkoper en milieuvriendelijker dan wegwerpproducten en voelen voor veel vrouwen veel comfortabeler aan.  De cups kunnen zonder problemen gedragen worden tijdens het sporten en zwemmen. Het gebruikte materiaal is gemaakt van 100% medische siliconen, heeft geen latex componenten nodig en is daarom hypoallergeen. De gebruikte siliconen kunnen tot 30 dagen in het menselijk lichaam blijven. Het bevat geen ftalaten, bleekmiddelen of kleurstoffen.
Extra informatie
| | |
| --- | --- |
| Materiaal | De menstruatie cup is gemaakt van medische platina siliconen. |