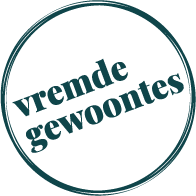 Spaghetti All'Italiana kruidenmix 20gr
Spaghetti All'Italiana kruidenmix 20gr
Deze milde spaghettikruiden  zijn een een originele mengeling zonder zout of additieven. De geselecteerde kruiden geven veel smaak aan alle spaghetti's en pastagerechten.
Je gebruikt deze traditionele Italiaanse kruiden in tomatensaus of rechtstreeks bij de pasta. Door de aanwezigheid van kappertjes en olijvenringen oogt deze kruidenmix mooi en zorgt het voor een heerlijke smaak.
De kruidenmix voor Spaghetti All'Italiana wordt gemaakt door een traditioneel Italiaans familiebedrijfje. Met deze kruidenmix haal je dan ook de echte Italiaanse keuken in huis.