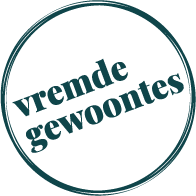 Lima Haverdrink Natural BIO 1l
Lima Haverdrink Natural BIO 1l
In het kader van een evenwichtige dagelijkse voeding kunnen plantaardige dranken op vele manieren gebruikt worden: de granendranken kunnen puur gedronken worden, koud of warm, bij het ontbijt of het vieruurtje, maar ook als versterkend drankje ter gelegenheid van een wandeling of een sportwedstrijd. Ze kunnen ook in de keuken voor heel wat bereidingen gebruikt worden: soep, saus, gratin… Ze zijn zeer waardevol bij het bereiden van talrijke desserts, pudding, flan, pannenkoeken… en in combinatie met ontbijtgranen.
Slechts 4 resterend op voorraad
Oat Drink Natural is een biologisch drank met een heerlijke haversmaak. Oat Drink Natural wordt gemaakt uit volle biologische haver. Het bevat geen toegevoegde suikers en dankt zijn zoete toets aan de aanwezige suikers, die door de natuurlijke transformatie van het haverzetmeel tijdens het fermentatieproces gevormd worden. Deze drank is 100% plantaardig, en lactosevrij. Bovendien is hij vetarm.
Extra informatie
| | |
| --- | --- |
| Allergenen | |
| Biologisch | JA |
| Ingrediënten | |